Last Updated on January 2, 2021
We've finally arrived at Week 17 of this pandemic-impacted NFL betting season, and boy is this final slate of regular-season games extremely important. Only three AFC teams and four NFC teams have clinched playoff spots — a number of ballclubs will be fighting for a spot in the postseason come Sunday afternoon.
One of the teams that's yet to clinch happens to be the Browns, who reside in the AFC's No. 7 seed and could miss out on a playoff berth with a loss and subsequent Colts win. A victory over the division-rival Steelers would be crucial this weekend, but bettors believe the Steelers will either win or come up close.
Amid a 9.0-point spread (the Steelers are underdogs with Mason Rudolph starting), Pittsburgh is responsible for 66% of the bets and 55% of the handle, per William Hill Sportsbook.
Despite Ben Roethlisberger resting for the playoffs, bettors still believe the Steelers are a talented enough team to cover. Not to mention, the Browns have actually failed to cover in each of their last seven meetings with AFC North opponents.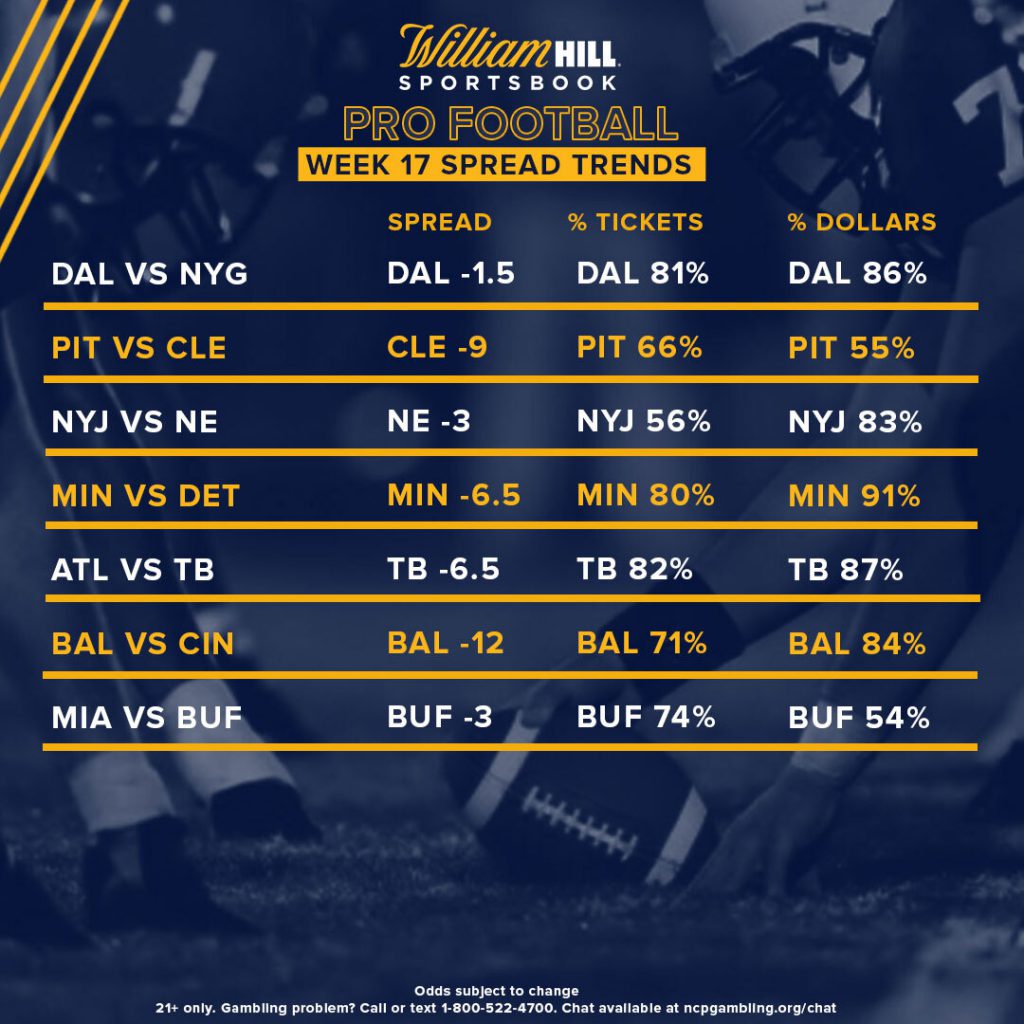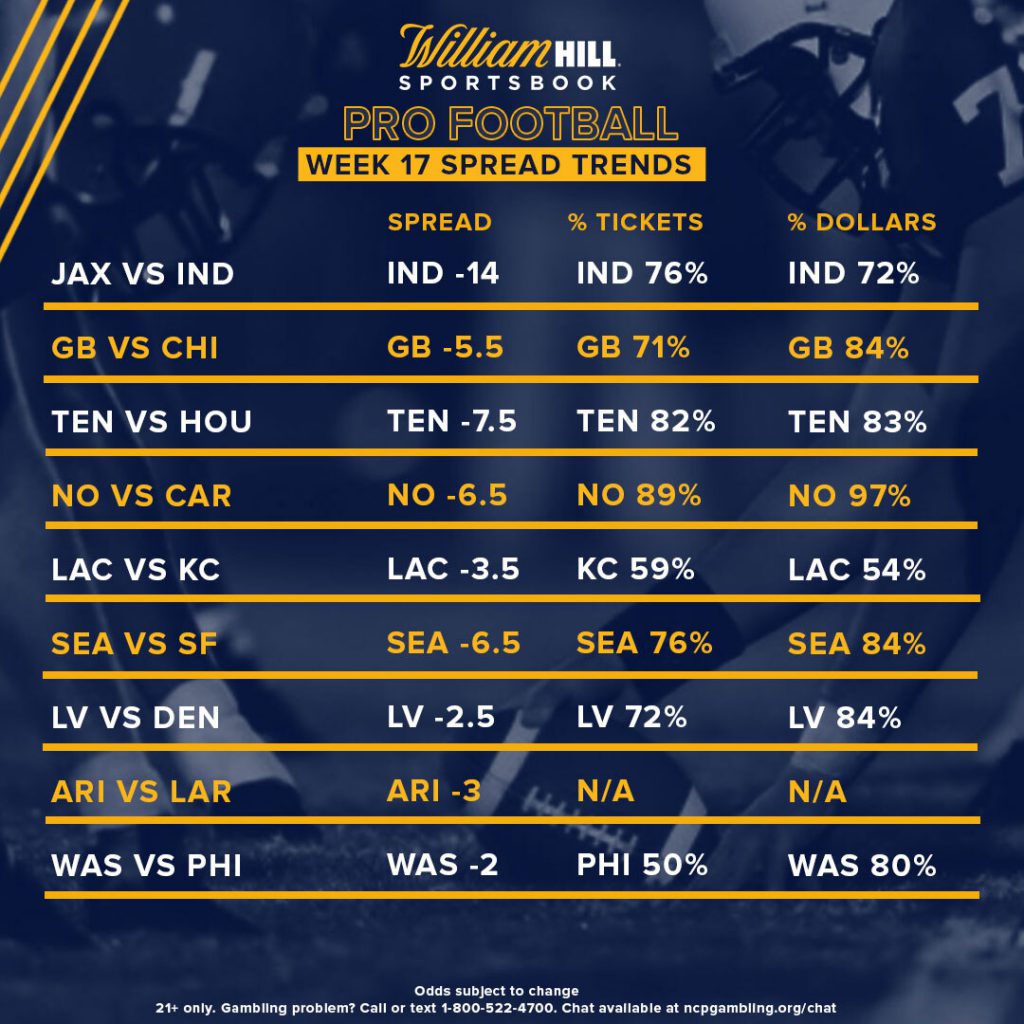 Another interesting split is the one existing in the Giants-Cowboys matchup. With a potential division title on the line, bettors seemingly love the favored Cowboys. Dallas (-1.5) is responsible for 81% of the bets and 86% of the handle. For what it's worth, the Cowboys have covered the spread in four of their last five meetings with the Giants. Big Blue, however, covered +7.5 in a three-point loss to Dallas earlier this season.
And finally, we have the extremely important matchup between the Washington Football Team and Philadelphia Eagles, taking place in the primetime Sunday Night Football slot this weekend. If Washington wins, it will advance to the postseason as the winner of the NFC East. If Washington loses, the winner of the Giants and Cowboys (assuming that game doesn't somehow end in a tie) will clinch the division and advance.
While the percentage of bets is essentially split between Washington and Philly, the former is responsible for 80% of the handle.
Latest posts by Ryan Honey
(see all)